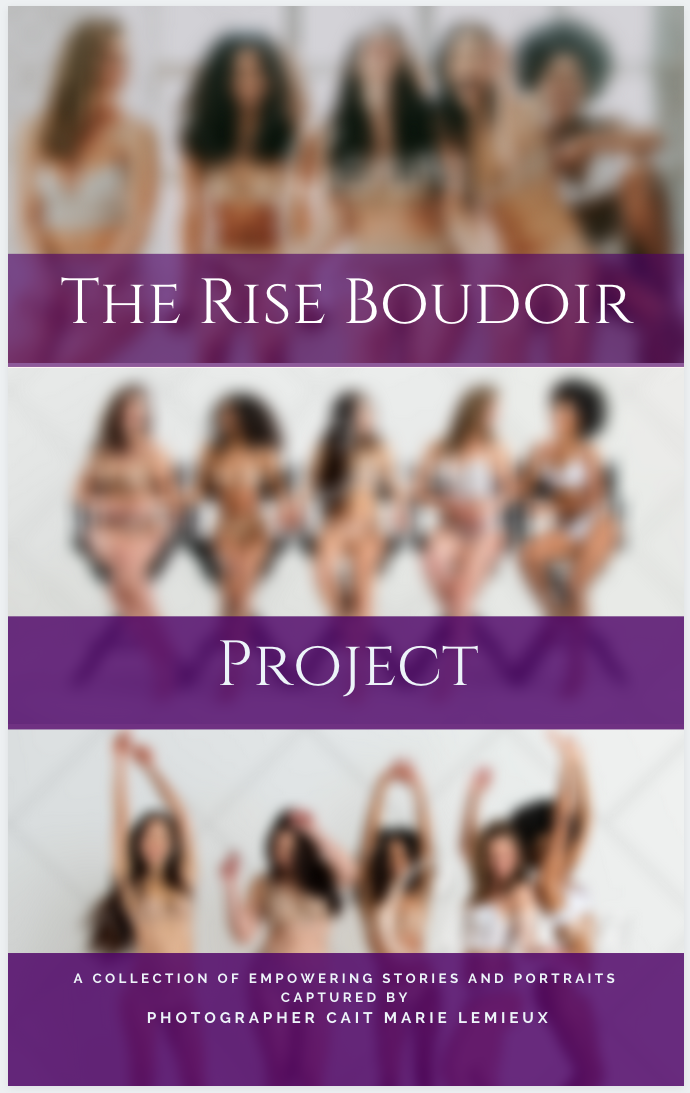 At Rise Boudoir we have experienced first hand what it feels like to be transformed just by listening to the journey, strength and authenticity of another woman.
By being authentic and vulnerable we all have the ability to heal.
Through presence and understanding we all have the ability to support unconditionally.
The Rise Project was created to empower women who have experienced low self worth and who have lacked self awareness but who have now committed to self acceptance and healing. These women are ready to share with and inspire a community of women who are on their own empowerment journey.
Women who are interested in being part of the project will receive additional bonuses from their photo session or from the Empowered Woman Bundle in exchange for permission to be published in a photographic book which will be published in 2021.
Proceeds from sales of the book will go toward supporting women all over the world through amazing Foundations like WOMAN KIND.